 Oh hey! I am Steph, and I hitch peeps for a living. 
Whilst the thought of organising a wedding might encourage a groan from some, nothing will perk up my ears and force a squeal or other indistinguishable sound from me than talking weddings… except maybe babies and puppies.
Down to earth ceremonies for down to earth people - that's ma jam. 
If you're on the hunt for a delightful human, who wants nothing more than to make your ceremony *chefs kiss*, I would be stoked to do the honours. 
I am open minded, creative, enthusiastic, and I consider myself to be a bit of a hoot!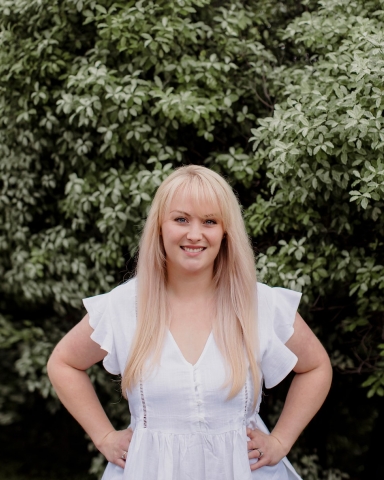 This job is my happy place and where I am at my best (aside from being mum!). I am guilty of becoming hugely invested in my clients and sharing all the excitement in the lead up, and bursting with happiness and happy tears for you both on your big day. I love getting to know my couples as both clients and as friends, friendships that often continue once the actual wedding is over.
I am a fierce campaigner of all the feels, no matter who you are or who you're into, my love of love is larger than life and tireless. My couples are my priority and I will bust my butt for you. We'll make your ceremony perfectly yours, and have a dandy time in the process.
Canberra based, love a road trip and make no apologies for my terrible karaoke on the way.
So hitch me to your wedding wagon and allow me the honour of marrying the hell out of you! x